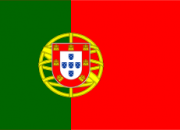 Listen Radio Stations from Portugal online

About Portugal's radio stations
Portugal was once one of the largest kingdoms in the world, colonizing a big part of America and Africa. Nowadays it is a relatively small country with only 10 million inhabitants. However, its culture is unique in the European continent, and that is noticeable not only in their food or their music, but in their radio. Recent studies have showed data that indicate that the average portuguese citizen listens to three hours of radio a day. So do not be fooled by this small country, because its radial culture is enormous.
News Stations
Antena 1 (Lisboa: 95.7 FM, Porto: 96.7 FM, Braga 91.3 FM): Originally founded as a Emissora Nacional in 1934, it is one of the oldest and most well received stations in the whole country. Its content is mainly based on national and international news. It also contains programs of opinion, entertainment and provides spaces for traditional Portuguese music. Its programming varies by region, reporting the most recent events locally.
Music Stations
Radio Cantinho da Madeira (Madeira: 99.8 FM): This station located on the Madeira island, envelops all the culture of this great community in its programming. Its goal is to offer a space for folk music, new projects, artists, concerts, and to promote the development of diverse modes of expression present on the island. Its great content of traditional music, has taken its signal to various places in Portugal.
Mega Hits (Lisboa: 92.4 FM, Porto: 90.6 FM, Braga: 92.9 FM): Radio station highly popular among young people, thanks to its 24-hour music transmission. Its programming focuses on trend music, specifically in the Dance genre. Their most recent hits blocks and popular tops have made this favorite station among listeners when they look for new music. Its popularity has made musicians of this genre long for their songs to appear on its selections.
RFM (Lisboa: 93.2 FM, Porto: 104.1 FM, Braga: 90.4 FM): It emits its signal to all of Portugal and even some parts of Spain, its neighboring country. The musical selection focuses on the newest hits of the global scene, with pop being the most common genre. Its audience is very diverse and very broad, but its programming always remains fresh, novel and jovial.
RVE 93.1 FM (Lisboa: 93.1 FM): Broadcasts music for 24 hours uninterrupted. Mix the best hits of the moment of national and global music. You can also found the biggest classics and you can satisfy your orders in the blocks where the audience participates and choose what they want to listen. It also offers spaces for English-speaking content, so it can be enjoyed by people from all over the world.
Other Popular Stations in the Portugal
Radio Renascenca (Lisboa: 90.2 FM, Porto: 93.7 FM, Braga: 103.4 FM): Commonly known as RR, it presents a very varied programming aimed at the entire population, for all ages and tastes. Its most popular programs range from news, entertainment, opinions, contemporaneous music and even spaces of culinary arts and religious content. When listeners are not sure what to tune in, RR is never a bad choice, because it can satisfy anybody in search of good radio.