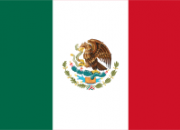 Listen Radio Stations from Mexico online

About Mexico's radio stations
Mexico is one of the few countries in which it can be said that radio has more popularity than television itself. In this country of almost 130 million inhabitants, up to 28% of the population has access to it. In addition, some recent studies have shown data that show that Mexico has one of the greatest diversities of radio networks and programming. So the radial competition in this country is quite high. Although the good side of this is that we now have a greater variety and quality of radio stations available!
Kids Stations
Radio Disney (Mexico City: 99.3 FM, Monterrey: 90.9 FM, Guadalajara: 90.3 FM): Being one of the most listened stations in the whole country, Radio Disney offers the best programming for children and teenagers. From the most requested songs of the moment, as programs suitable for all audiences and perfect to listen to all as a family in a car trip. Gaining the popularity of the listeners very fast since only it is transmitted from the 2013.
News Stations
W Radio (Mexico City: 96.9 FM): This is one of the stations with more time being broadcast in Mexico, opening in 1930. It is the favorite station for all those who want to keep abreast of the world events. Its content varies between international and regional news, the sports world, opinion and culture. In addition to being a source of information for users, it also provides entertainment programs. Many of the most respected and admired journalists and announcers in Mexico have had spaces in their transmission, making it one of the most valued networks for Mexicans.
Music Stations
Los 40 Principales (Mexico City: 101.7 FM, Guadalajara: 102.7 FM, Monterrey: 88.5 FM): Los 40 is the largest Spanish-language music radio network in the world. It has presence in almost all the countries of Latin America being its country of origin Spain. It is the favorite station for teenagers and young adults, since it is the meeting point of the best and the newest music hits tuning all over the world.
Exa (Mexico City: 104.9 FM, Monterrey: 97.3 FM, Guadalajara 101.1 FM): The radio station with the greatest presence in the entire Mexican territory. Itpresents the most varied hits in English and Spanish in all genres. The music tops programs are the most popular and expected by the audience. Exa offers only the best of the music scene in the country. His TV version offers the best current music videos.
Stereo Cien (Mexico City: 100.1 FM): Broadcaster with entertainment spaces, live shows, topics of interest for all tastes, with a variety of current music and classic hits of the 80s and 90s, in addition to local news and entertainment notes. This is the favorite station for all those who apart from the current hits, enjoy the classics that can not be forgotten.
Radio stations from Mexico's neighbors