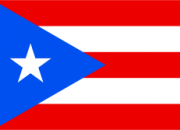 Listen Radio Stations from Puerto Rico online

About Puerto Rico's radio stations
Puerto Rico is a country that is part of the unincorporated territory of the United States, it is an associated free state. This means that its laws and its economy are related to that of the United States, but they are an independent country. Its capital is San Juan and 3 million people live there. It is one of the smallest Caribbean countries but its cultural impact has spread throughout Latin America. The typical music of Puerto Rico has become Latin heritage and the Puerto Rican vibe is unmistakable throughout the world. Due to the advantages of being economically related to the United States, Puerto Rico was one of the first countries in the Caribbean to enter the world of radio.
News Stations
Noti Uno (San Juan: 630 AM): Station with a program dedicated to inform, with news and sports segments. It also has entertainment programs and musical spaces. It is a radio station that transmits a News Talk Information format. As a talk radio, it presents discussions on current topics, it has interviews with different guests and the listener can participate through telephone calls to the program. The programs are organized by segments, each separated by a pause for the ads. Its slogan is "First with the news."
Music Stations
Zeta (San Juan: 93.7 FM): It is characterized by transmitting musical segments with the best of genres such as merengue, salsa, bachata and reggaeton. It also has national and international news and information segments. In addition, it presents informative cuts and other segments aimed primarily at the public in the contemporary adult sector. Musically speaking, Zeta reflects the personality of the Puerto Rican with his heat and vibrates throughout his programming 24 hours a day.
La Mega (San Juan: 106.9 FM): Station aimed at a young adult audience with the best urban music in Puerto Rico, various shows, national news and entertainment events. La Mega, in addition to being a radio station focused on music, is well known in Puerto Rico for the events it performs and the entertainment programs it broadcasts. The programming of La Mega is mostly musical because the programming of this radio is focused on the young audience that seeks to listen to good music and learn about their favorite artists and the new ones that are being released.
Salsoul (San Juan: 98.5 FM): Salsoul is a radio station that offers the best music of the salsa genres and other tropical styles of Puerto Rico. Salsoul's programming has segments in which music from genres such as pop and classical salsa and tropical genre is shared, as well as news and information about the world of entertainment.
Other Popular Stations
WIPR (San Juan: 940 AM): WIPR is a very popular Puerto Rican radio station. It began as the first educational television station in Latin America and the third in the United States. This provides humor and entertainment shows, as well as a musical repertoire with the best national and international themes and news of interest. WIPR programming consists of segments where various humor and entertainment shows, the most listened to music themes and important national and international news are transmitted.