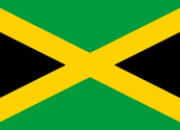 Listen Radio Stations from Jamaica online

About Jamaica's radio stations
Jamaica is an island located in the Caribbean Sea with just under 3 million inhabitants. It has had the honor of being one of the first countries in Central America to address the world of radio.
Currently, thanks to the constant progress of Jamaican radio, the country has more than a hundred broadcasters of diverse character, such as entertainment, information, commercial, Christian stations. The progress that radio has achieved has allowed it to stand firm in a world where television and the Internet have attempted against other media and entertainment.
Music Stations
ZIP (Kingston 103 FM): Zip is known to be one of the stations preferred by young people. Every hour, its programming is filled with informative notes, to keep your listeners aware of the national scene, however, music is the main content of Zip. The station is very popular throughout Jamaica, and remains at the forefront to consolidate itself as one of the most current and jovial programming.
Hitz (Kingston: 92.1 FM): Hitz covers the best Jamaican hits of the moment. All new artists yearn to appear on their programming. In addition, Hitz covers the most important sporting events in the world and keeps all sports fans informed. This has made this station a favorite for the younger audience. If you ask any teenager who listens to radio frequently, what is their favorite station, they will most likely tell you that it is Hitz.
SunCity Radio (Kingston: 104.9 FM): The station never fails to convey the latest in hip hop, reggae, dancehall and contemporary world music. It is known for being one of the most listened stations in Kingston and throughout the national territory. In addition, it is one of the most listened to Jamaican stations outside of Jamaica for its online transmission. In the beginning it had an exclusively religious and family programming, but now it is easily enjoyed by all kinds of listeners.
News Stations
Newstalk (Kingston: 39 FM): Newstalk offers entertainment and education radio of the highest quality. Through its discussion programs, news and weather reports and political and social comments, this station has positioned itself among the most important for adults and young Jamaicans. Music has an important space in its daily transmission. Since 2010, Newstalk has remained among the most listened to stations in Jamaica, and having such quality content, this data does not surprise anyone.
Sports Stations
KLAS Sports Radio (Kingston: 89.5 FM): Being closely linked to the ESPN network, KLAS Sports Radio climbed to the top in sports radio. Its programming is full of regular comments on international sports, interviews with athletes from around the world and the most respected journalists and sports analysts. Anyone in Jamaica who is a fan of at least one sport knows KLAS. In its category this station has no competition, so it has been maintained over the years and does not seem to have competition in the near future.