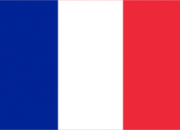 Listen Radio Stations from France online

About France's radio stations
France is located in Western Europe, its capital is the world-famous and romantic Paris and 67 million people live in this country. The history of the radio begins in 1899 when the Italian Gugliermo Marconi establishes a radio connection between England and France. Radio Tour Eiffel broadcasts the news for the first time on November 3, 1925. Other private stations begin broadcasting in English and on July 22, 1939 the longwave transmitter is inaugurated in Allouis and broadcasts at 182 kHz (1648 m). During the invasion of Germany to France many stations were silenced and others were intervening for military use. At the end of the war most of the stations transmitted again.
News Stations
France Inter (Paris: 87.8 FM): France Inter is the main public radio in France. It has existed for more than sixty years and transmits on a large number of frequencies throughout France. Initially, this radio was called Paris-Inter (1947). This radio became a true national station from 1952. Its slogan is "France Inter: the difference" and offers informative content and political, cultural and entertainment interviews, with a good mix of musical styles.
Europe 1 (Paris: 104.7 FM): Europe 1 is one of the first French private radio stations. It was created in 1955. It has more than 190 frequencies in French territory. Its programming is varied and consists of news, talks, sports and music. Part of its fame and preference for the audience is due to its dream team of presenters, journalists, advertisers and public figures. The station has become one of the most important information media, offering the current status of the continent and the world.
Music Stations
NRJ (Paris: 100.3 FM): It is one of the most tuned stations according to the latest surveys. NRJ offers only the hits of the moment, it is known for having the most modern and updated musical repertoires not only from France but from all over Europe. So his slogan "hit music only" is not misleading advertising. Since its creation in 1981, NRJ or Nouvelle Radio des Jeunes has chosen to position itself as the music radio station in Paris.
Fun Radio (Paris: 101.9 FM): Fun Radio specializes in "Dance Floor" music. Fun Radio is a network of French musical radios. This network has become the densest in France after the merger of two very popular night stations in the late 90s. Fun Radio station is now located in the Top 3 of the French music radio stations and is preferred by younger audiences. It has more than 3 million listeners per day.
Skyrock (Paris: 96.0 FM): This private radio specializes in Rap and RnB. Skyrock is a French private radio station known as the first in French rap and R'n'B. Since 2013, Skyrock has 225 frequencies throughout France. This makes it the first national radio station with more than 3 million listeners per day. It also occupies the first place of musical radios in Paris and the second musical radio in France behind NRJ.